Products tagged with 'eschatology'
"Revelation: Debunking the Myth" − a series with teaching on 4 DVDs covering every verse of Revelation, Pastor Parsley's personal and complete study notes in a companion Study Guide on the entire book of Revelation, and a bonus CD of Pastor Parsley reading the book of Revelation so you can receive the blessing it promises!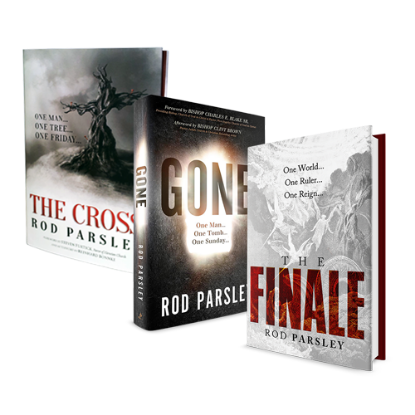 In this definitive trilogy on the Cross, the Resurrection, and the Return of the Lord Jesus Christ from Dr. Rod Parsley, you will learn timeless truths that effect positive change in the lives and hearts of every generation.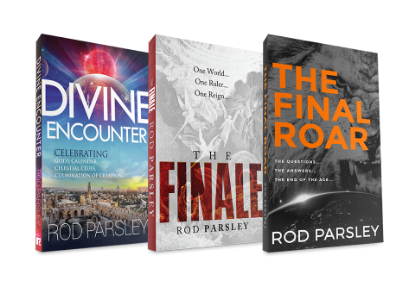 Celebrate God's Celestial Calendar, Untangle the timeline of Revelation, and Hear the Final Roar!